Our UARTS Faculty Engineering/Arts Student Team (FEAST) explores current participatory design theory and practices. Participatory design has become a central issue in modern design thinking, and we understand "participatory design" as the active integration of users in the project or a co-design practice. We are ideating, prototyping, and testing participatory design pieces to advance our understanding and application of participatory design.
Our explorations span many domains – from contemporary art to customer experience strategies, health education to policymaking, and philosophy to colonialism studies. We are looking to facilitate a dialogue between a user (addressee) and artist/designer (addresser). Our current project deals with the worldwide traditions of tea consumption and trade, modern and historical tea rituals and ceremonies, cultural diffusion, and appropriation. We experiment with onset expectations for forms, shapes, media, functions, and context, as well as the triggers of identity, connection, relationship, comfort, sensations, and pleasure. We document our process by using a creative notetaking technique.
In the next phase of the project, we will plan for the digital and physical tool/s development: we will take our ideas to physical and digital prototypes and test our findings. We will start building prototype/s and try them with broader participant groups. 
Faculty Project Lead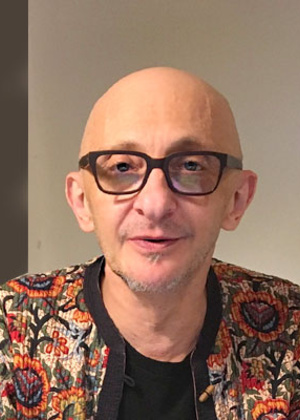 Vadim Besprozvany is a Lecturer at the University of Michigan School of Information. He teaches undergraduate and graduate courses in interaction design, visual design and communications, mentors independent studies in emotional design, animation, branding and identity, and design language. He is an ArtsEngine faculty liaison (UMSI) and is interested in growing intellectual collisions and collaborative practices driven by the arts, design, and engineering. He serves as a curator and consultant at the Odesa Contemporary ArtsMuseum (MSIO, Ukraine), and participates in art(co)archive initiative, which is dedicated to Ukrainian contemporary art. Besprozvany's primary research areas include visual rhetoric, semiotics, media, cultural studies, and communications theory. He received his B.A./M.A.from Tartu University, Estonia, and Ph.D. from the University of Michigan.